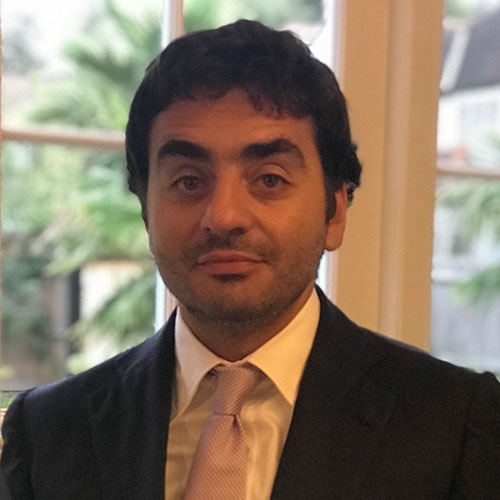 Angelo Lonardo
Investment Team · Investment Committee · GP Board Member
MANAGING PARTNER
Angelo is a principal of Telios Investments Sarl and has more than 20 years of experience in asset management and investment banking. He has worked for more than 15 years in Barclays London, managing teams and businesses across geographical areas and asset classes and holding executive roles in sales and structuring. He has in-depth experience in providing financial advice to institutional clients, corporates, sovereign states and public entities, covering their financing, investment and risk needs. He has an extensive track record in the origination, structuring and execution of strategic transactions across liquid and illiquid assets.
Angelo has previously worked in the corporate sector, for companies of the Shell and BASF groups, as a chemical engineer.
Angelo holds a Masters in Chemical Engineering from the University of Naples Federico II and an MBA from Rotterdam School of Management. Angelo holds a number of international patents.